[some things about.] me. | pics. [worldwidewohlfeld.] | music. [my favorites right now.] | shows. [i saw.]
records. [i own.] | small talk. [interviews i did.] | links. [to the virtual bakery.] | about. [this site.] | [back to.] main.
"i went to college - i got a fancy car
drop dead apartment - now i'm a shining star
but he never made it, he's selling windows
but he had you
he had you"
[the bevis frond.]
"he had you", (c) bmg songs inc. (ascap) / bevis frond (prs).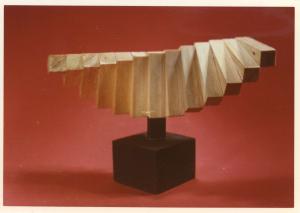 art direction. |
carsten wohlfeld.
not without:
[original.] web design. |
andreas wohlfeld.
sculptures. |
roswitha mueller.
photography. |
roswitha mueller. [possibly.]
naming. |
evan dando. [& tom morgan.]
thank you. |
andreas wohlfeld. vanessa hays.
best view. |
mozilla 3.0.6
legal stuff. |
all rights reserved.

the pictures on this site are taken from roswitha mueller's exam
at the pädagogische hochschule dortmund © 1964.

disclaimer: i am only responsible for content found on this site, and claim no responsibility for the content of sites that i link to. i do provide links on the site for convenience, but i have no responsibility for the content or information collection practices of the unaffiliated sites to which this webpage is linked. i also assume no liability or responsibility for any material posted to the site by anyone other than me. in addition, the existence of a link between my site and any other web site is not and should not be construed as an endorsement by myself of the owner or proprietor of the linked web site, nor an end. should you find a link that is inappropriate for inclusion on this site or that is broken, please notify me.